Initiating a conversation with your customers
The conversation builder on a campaign or notification starts with your initial messages to your customer.
1. To initiate a conversation with a message click on the (+) button.

2. Type the message you want to start the conversation with. (eg: Hey). Choose the user's first name from the + Insert button.

3. Hit Enter or the (+) button to move to the next message
4. Type the next message you want to send. (eg: What kind of a watch are you looking for?)

5. Hit ESC or click outside to stop editing the message
Handling customer responses to your conversations
Now that you've asked the customer a question, you have handle the customer's possible responses.
1. Click on the blue (+) icon on the right of the screen to add a customer response
2. Chances are that the customer isn't going to say the exact words, you can group similar responses. In the popup enter similar responses that you want to have a common reply for.
3. Click on Add to Conversation
4. Below the newly added response, you can start adding your replies.
Note that you can use (+) Add Card and (+) Add Products to provide a rich content experience to the customer
If you wanted to handle a different customer response, click on the blue (+) icon beside the existing response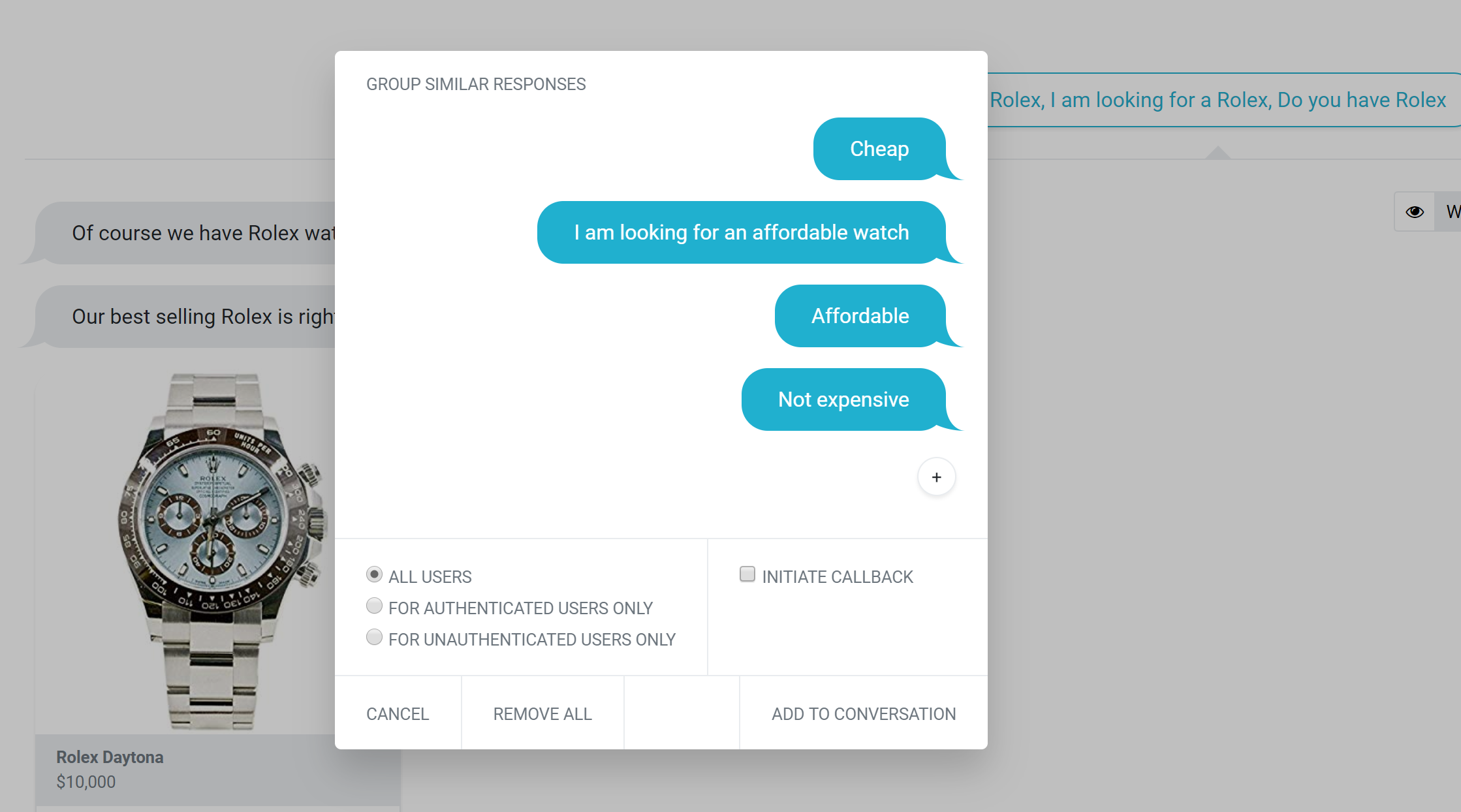 Add your replies to the customer for the new response

You can navigate between customer responses similar to tabs on your browser